Forfar Golf Club – 'more for your membership'
Forfar Golf Club offers more for your membership than your average golf club! We have a very active membership of 550. Our men's, ladies and junior sections offer a full competition fixtures schedule aimed at players of all standards.
You can also join part of golfing history as Forfar has the 4th oldest 18 Hole course in the world and the very first to be designed as 18 holes from inception.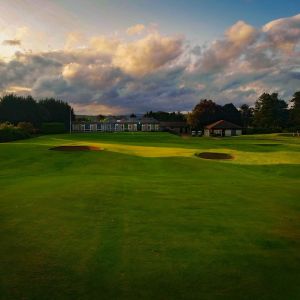 We also run several friendly events and a varied social calendar.
We welcome applications for membership whether by invitation from existing members or if you don't know anyone at Forfar then please contact the Secretary directly. You will be assured of a warm welcome so please don't hesitate to contact us by telephoning or sending the enquiry form to our email address.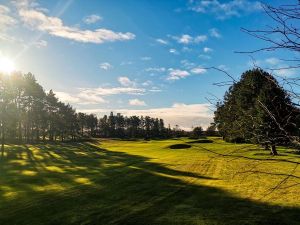 For more information on the benefits of membership at Forfar Golf Club please see below.
Excellent layout for all ability of golfers to enjoy. 
Competitions every Tuesday, Thursday, Friday, Saturday and Sunday – with no competition entry fees! 
Free reciprocal golf at Alyth Golf Club and Ballumbie Castle Golf Club
Comfortable clubhouse with refurbished lounge & dining room
Driving Range facilities
Online tee time booking & Members Website
Unlimited Members guest tickets (£13.50 per guest)
Reciprocal arrangements with other Clubs for reduced greenfees and a member of Carnoustie Country and the Association of James Braid Courses. Corporate Membership at The Royal Hotel Leisure Club
Membership categories to meet your needs
Weekly Newsletter
Free WiFi
Excellent Catering facilities 7 days a week
PGA Pro and golf shop
Discounted rate for FGC members on the Angus Council 'AngusAlive' scheme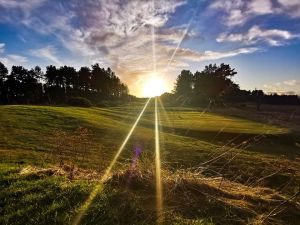 Get more for your membership at the world's oldest 18 hole course from inception, designed by Tom Morris in 1871!
Join now to receive the following pricing and packages! (T&Cs apply):
£190 worth of benefits included when you join as a Full or 5 Day member! Including – 4 FREE guest tickets, £15 FREE range tokens, Free 30 minute lesson with Karyn Dallas, £30 FREE Clubhouse credit, FREE Meal for 4! 
Full Membership*: unrestricted access to all facilities – £549 (Direct Debit Available at £39 per month for 15 months)
5 Day Membership*: access to course Monday to Friday, handicaps and weekly competitions,  – £449
19 – 25 membership: unrestricted access to all facilities – £315 (includes £30 bar credit)
Trial Membership**: Full access to Clubhouse and Practice facilities, handicaps and weekly competitions, limited to 8 full rounds which can be topped up if required – £160
Junior – 8-12 Free, 13-16 £50, 17&18 £75
Junior +1 – 8-12 £75, 13-16 £125, 17& 18 £150*
Payment can be made by all the usual methods and the Club offers a Direct Debit scheme through Premium Credit Ltd.
All Subscriptions include affiliation fees to associations where applicable.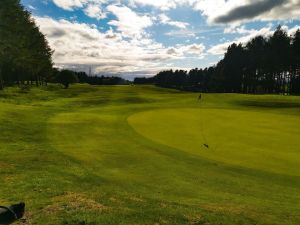 *Full & 5 Day memberships – £190 incentives apply to full and 5 day memberships. Membership covers the period from now until 31st December 2020. (2021 Subscriptions due end 28th February 2021). Package off only available to new members that have not been in membership in the previous 12 months as of date of joining.
**Trial membership has full access to the course, practice and Clubhouse facilities and the ability to play competitive golf for 8 rounds. Valid for 3 months from the date of joining. 
Junior +1 membership includes playing privileges for an accompanying adult