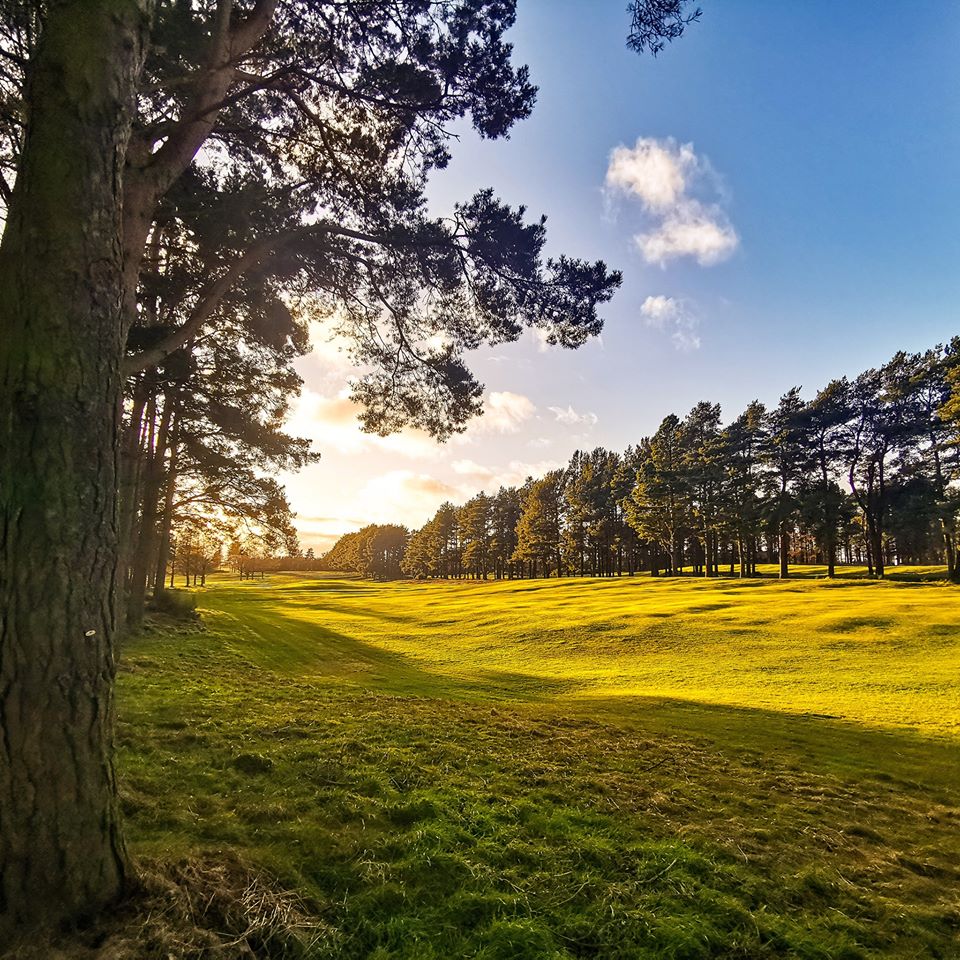 Originally laid out by Old Tom Morris and later redesigned by James Braid the Cunninghill course at Forfar is the World's first course to be designed as 18 holes from the outset. The course is sited on beautiful wooded heathland. The terrain is almost 'links' like with undulating fairways lined by Scots Pine and lovely views towards the Angus Glens. With very little walking between green and next tee, generous fairways and excellent greens this compact course is easily completed in 3 ½ hours and can be tackled twice in a day quite comfortably.
"I played several rounds at Forfar on assignment for Golf Digest and would love to introduce your wonderful course to friends."
– David Owen, Golf Digest
The course at Forfar has fairways that have the rig and furrow remaining from the time when the ground was used to cultivate flax. This give the course its uniqueness and the fairways quite often present an up or down hill lie making the challenge of the course even more interesting!
The greens are generous, some with subtle breaks and others with big breaks depending on where the pin is placed, and will test the best of putters. Although well guarded all of the hazards at the greens are at the front so it is always advisable to take extra club and use the sloping backs of the greens to stop the ball going too long.
The holes themselves have slight changes in direction that means the wind will be felt coming from different angles at each hole. Although the fairways are wide there are well positioned bunkers and all are tree lined to catch errant drives.
With all of the holes being different from the last Forfar provides a stimulating challenge that stays exciting and interesting from the 1st to the 18th.