1st Restenneth – Generous start with a wide fairway and bowl shaped green. Lay up short of the bunker at the bottom of the hill to leave a mid to short iron in.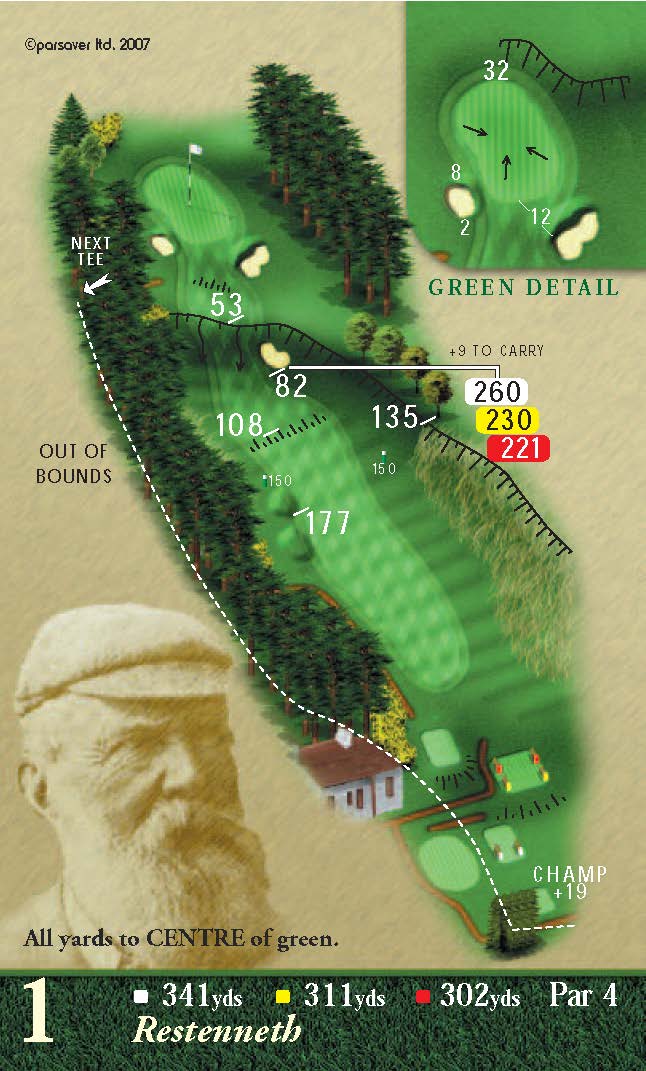 2nd Lochhead –  Good drive required to reach the plateau of an elevated fairway to ensure a view of the pin. Approach shots landing short will kick forward off the slope at the front of the green.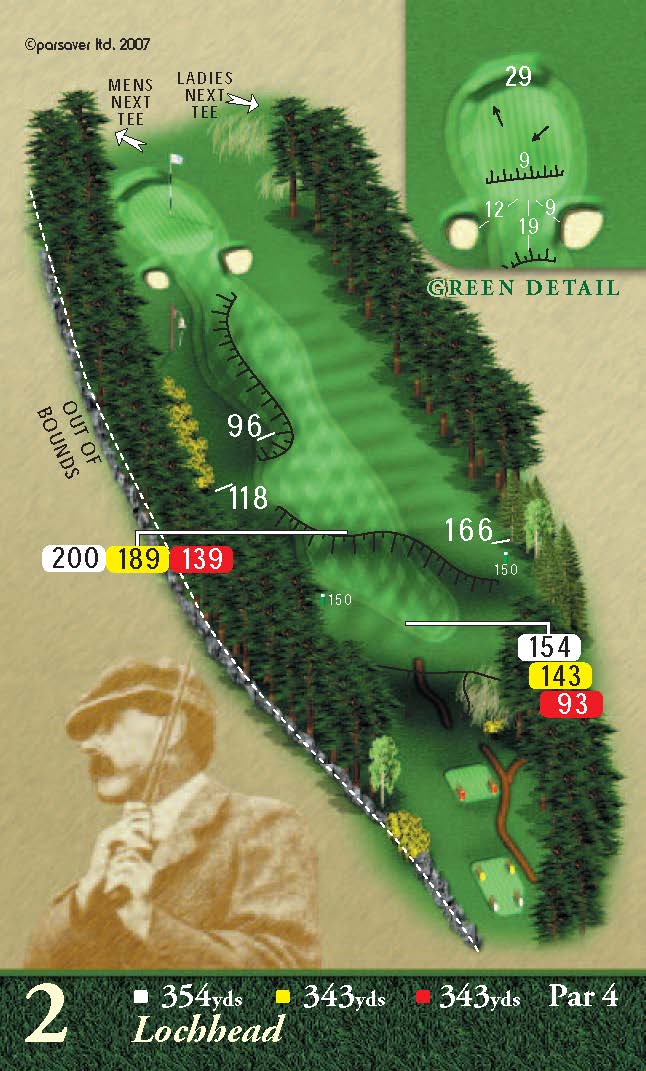 3rd Dunnichen –  Slight dog leg right to left. All of the hazards are at the front of the green so take an extra club as the mounds at the back of the green will stop a shot from going too long.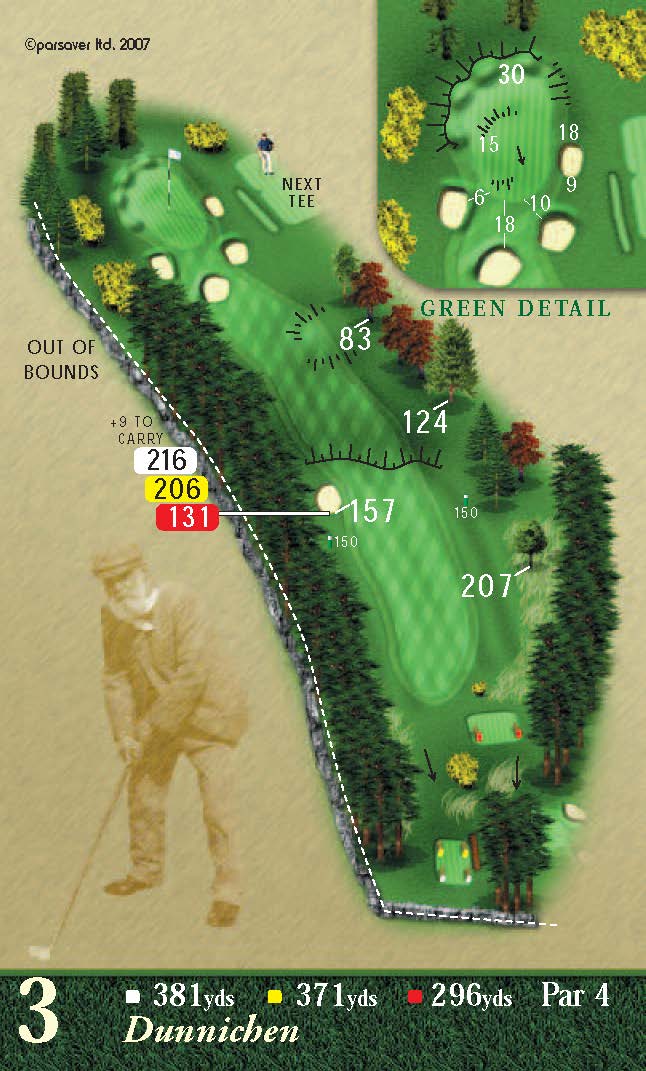 4th Cat Law – Keep the tee shot to the right hand side of the fairway to open up the line in to the green. Keep the approach shot right to avoid chipping from below the level of the green.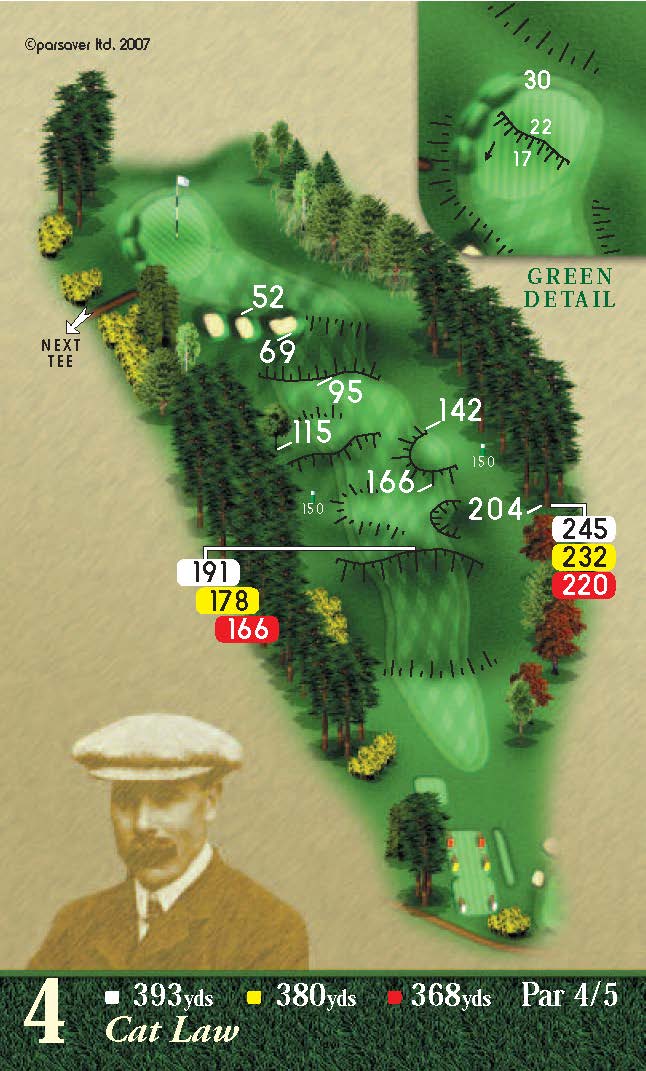 5th Balmashanner – Strong par 3. Middle of the green is a good result.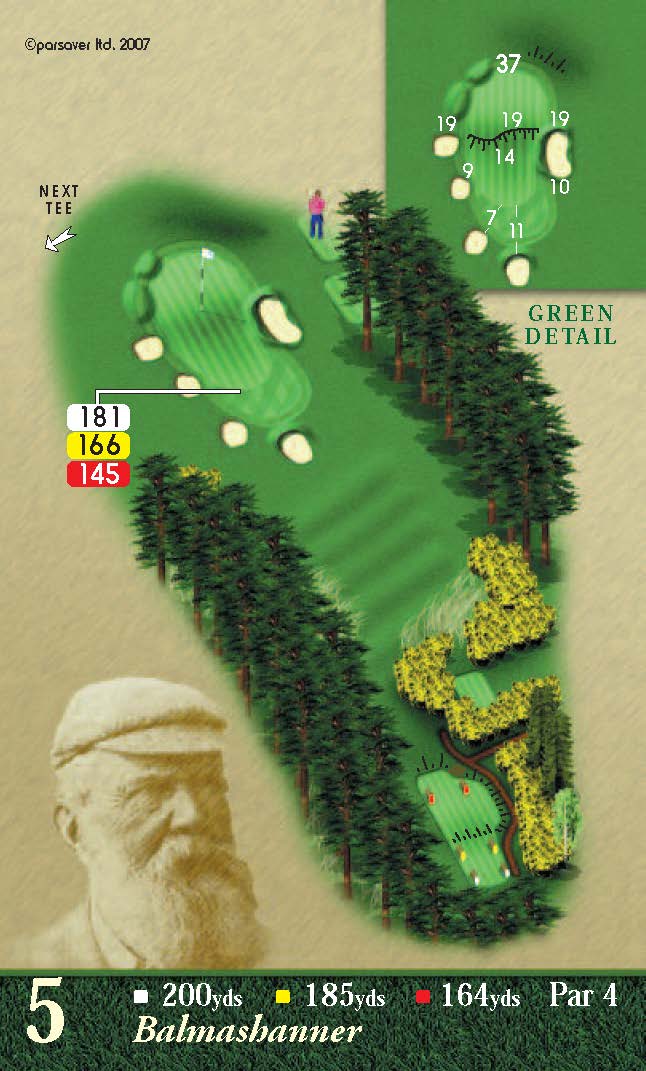 6th Burnside – A drive down the left hand side will open up the green with slope that feed a shot in from the right.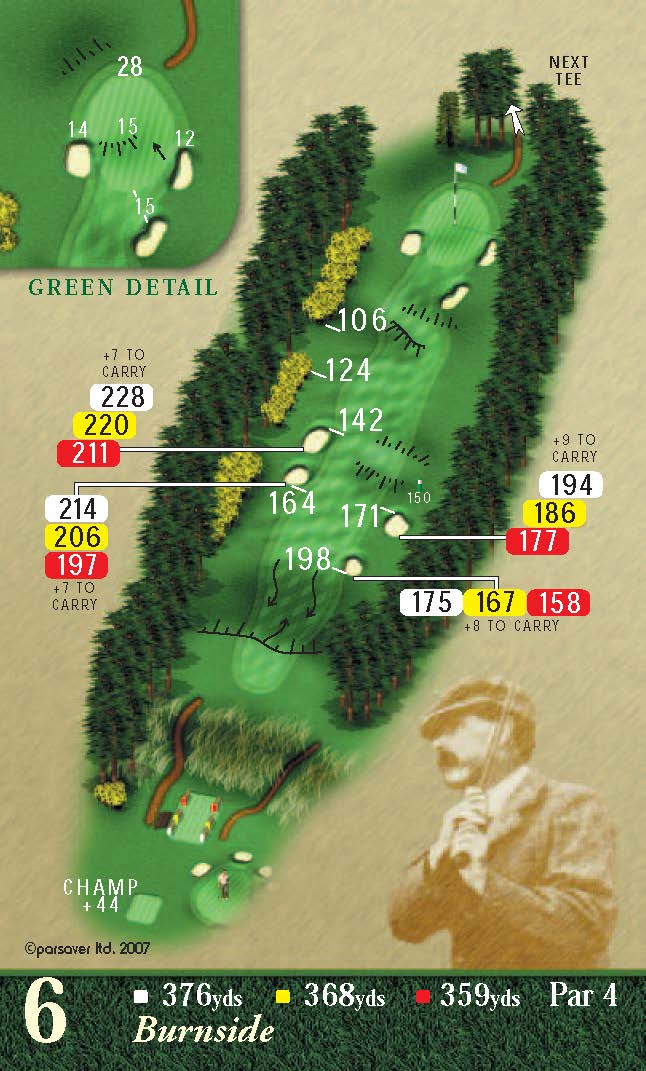 7th Quarry – Dog leg right to left that plays longer than its yardage due to the prevailing wind. Par is a good result.
8th Rescobie – Good risk and reward hole with a well bunkered landing area. Players can lay up from the bunkers or thread a drive between them.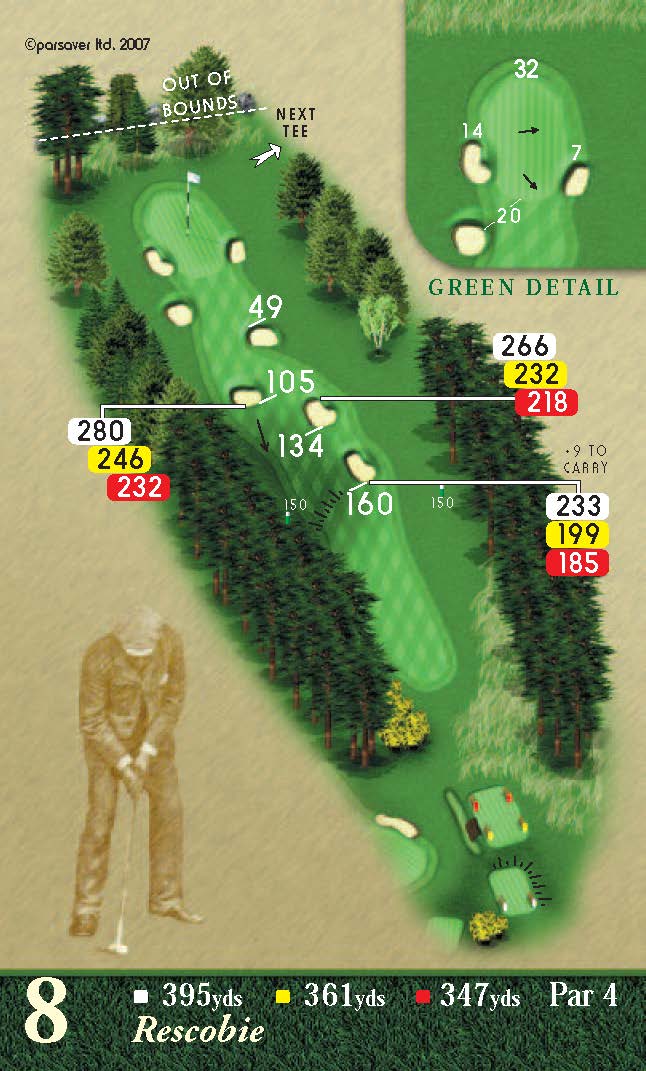 9th Verdant – Burn skirts closely to the left hand side of a very receptive green.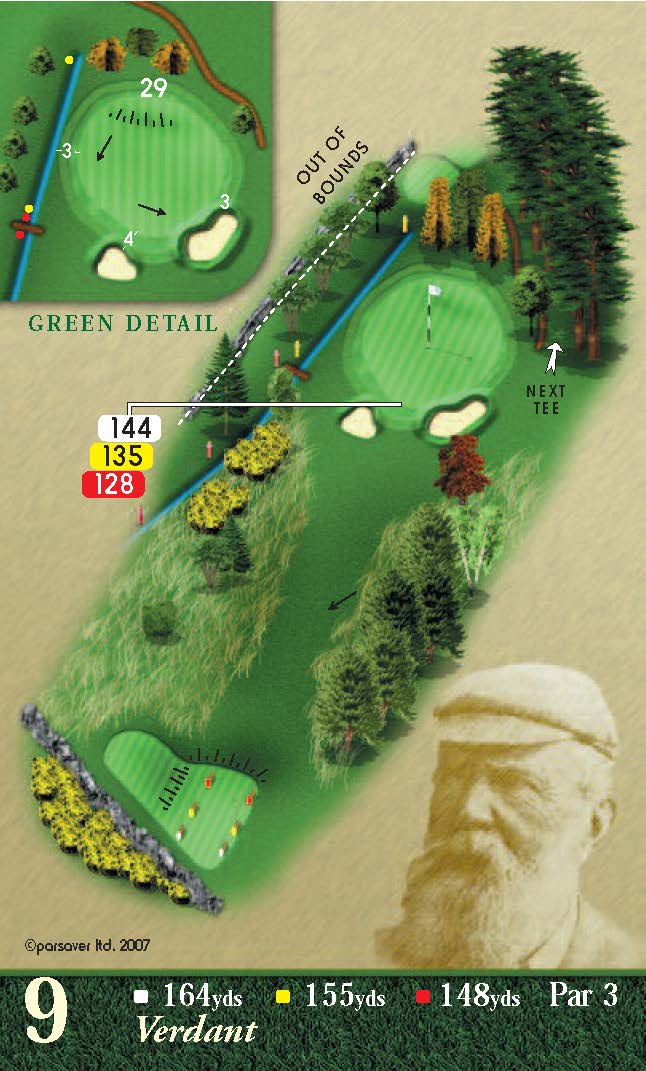 10th Gate – Hitting the fairway is essential to gain maximum control for a difficult second shot to a small elevated green.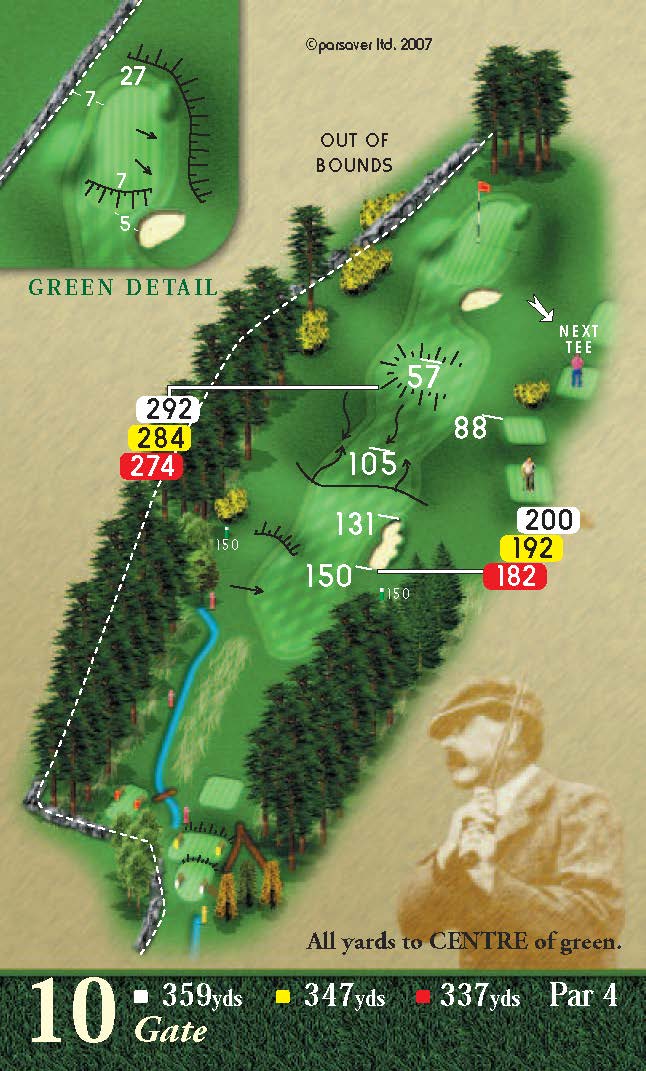 11th Auchterforfar – Plays longer as the hole is up hill and into the prevailing wind.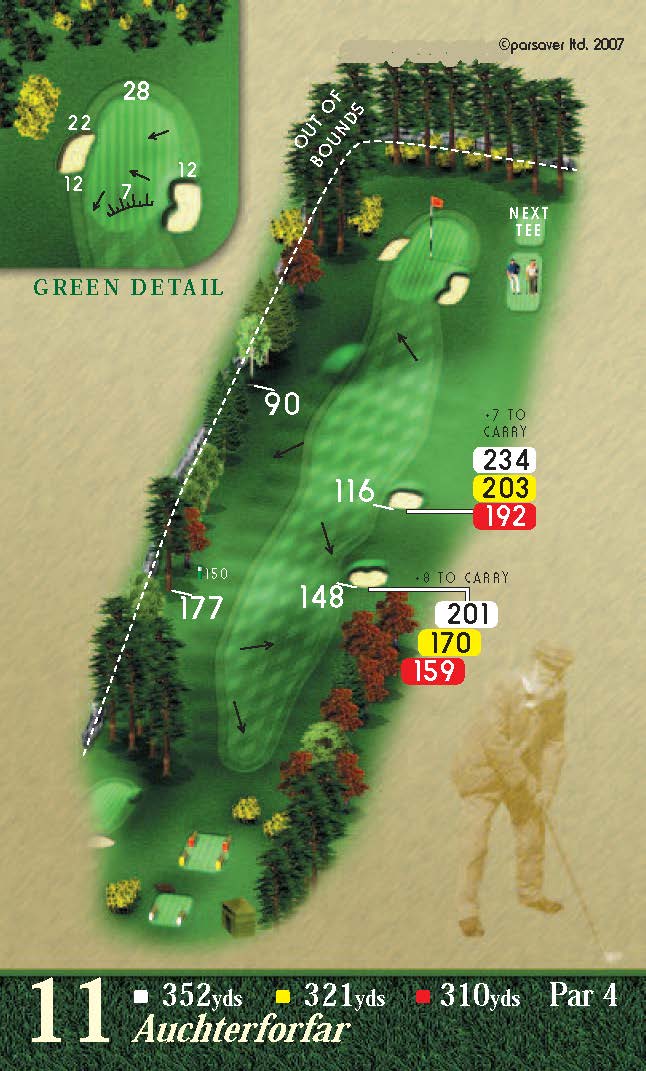 12th Turin – Length is the difficulty here as it is the longest par 4 on the course. Straight forward tee shot with a second shot to a front to back sloping green.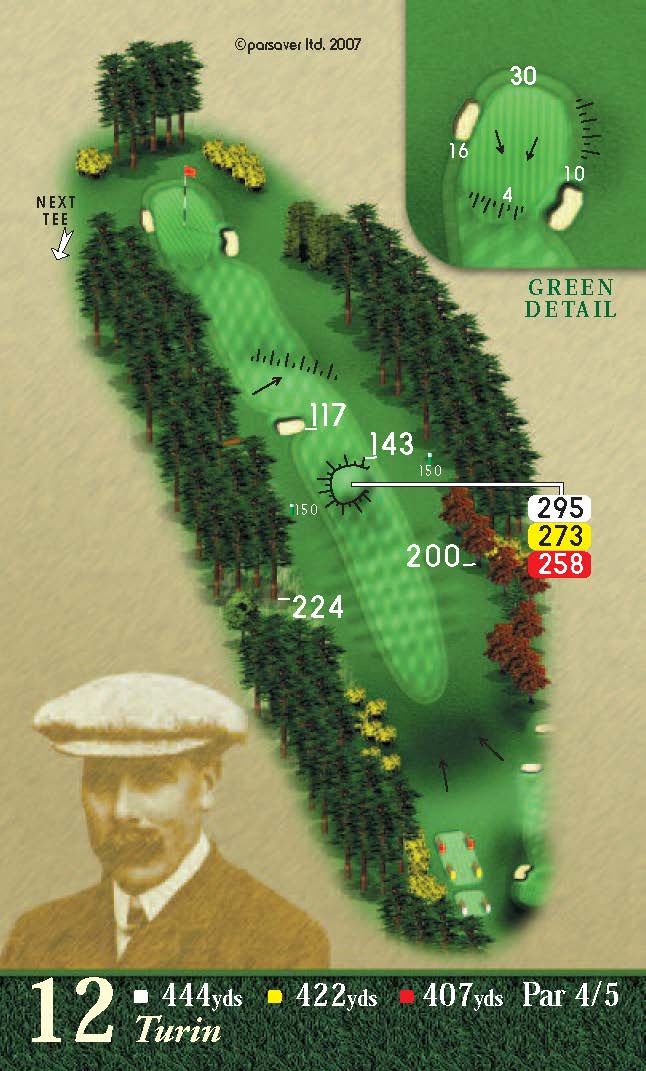 13th Shelter –  Bowl shaped green, any shot kept between the two bunkers flanking the green will result in a good birdie chance.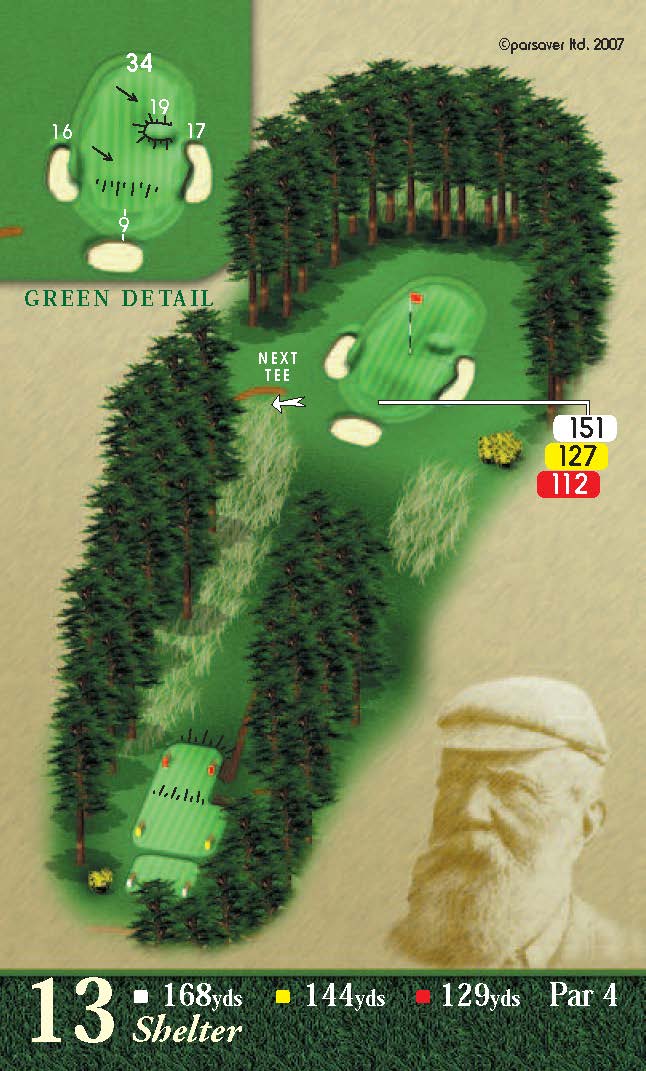 14th Lang Howe – Short par 5. Those going for the green in two are faced with a tight entrance to a long green.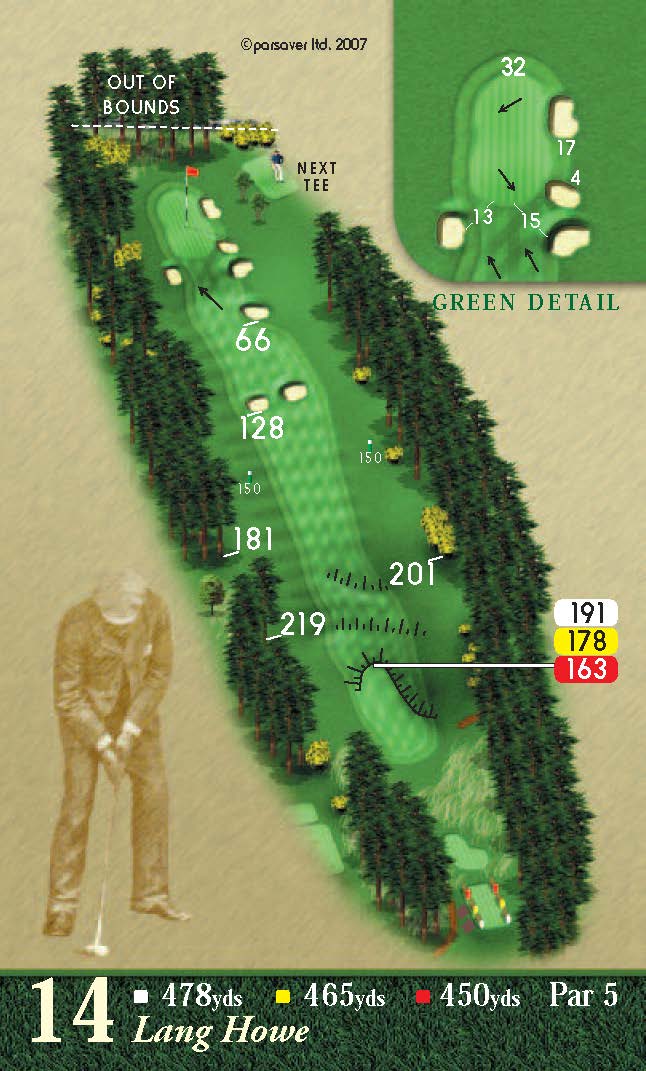 15th Braid's Best – Signature hole. Left to right dog leg. Those who have played before know to use the slope on the right to bring the ball on to the green and to avoid the drop and bunkers to the left.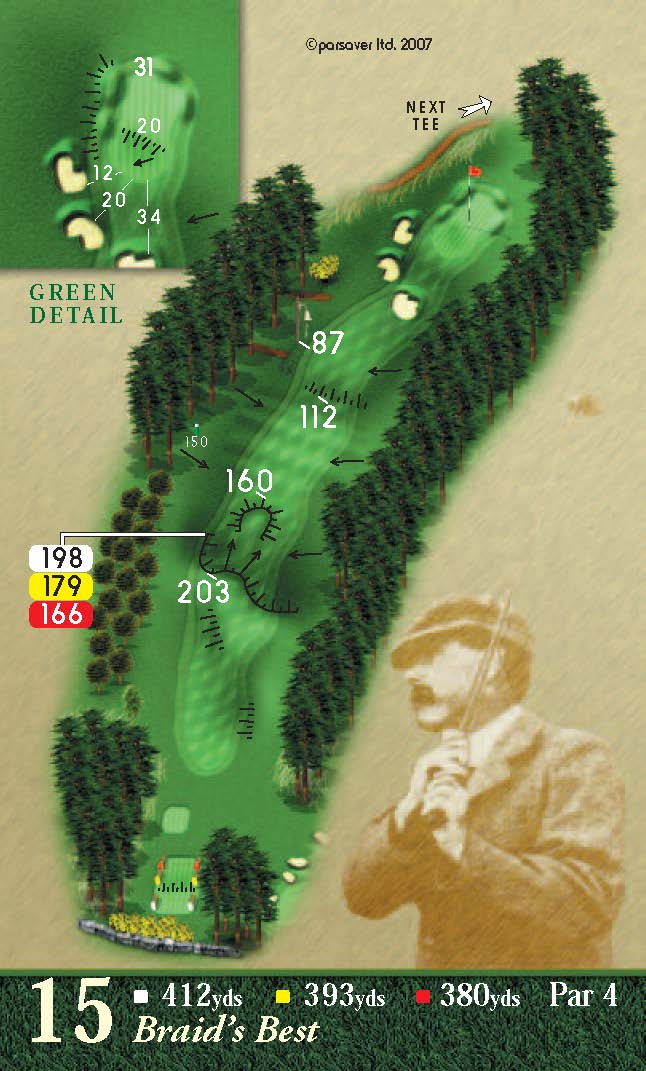 16th Gulley – All carry to the green. Players must ensure they have enough club to pass all the trouble.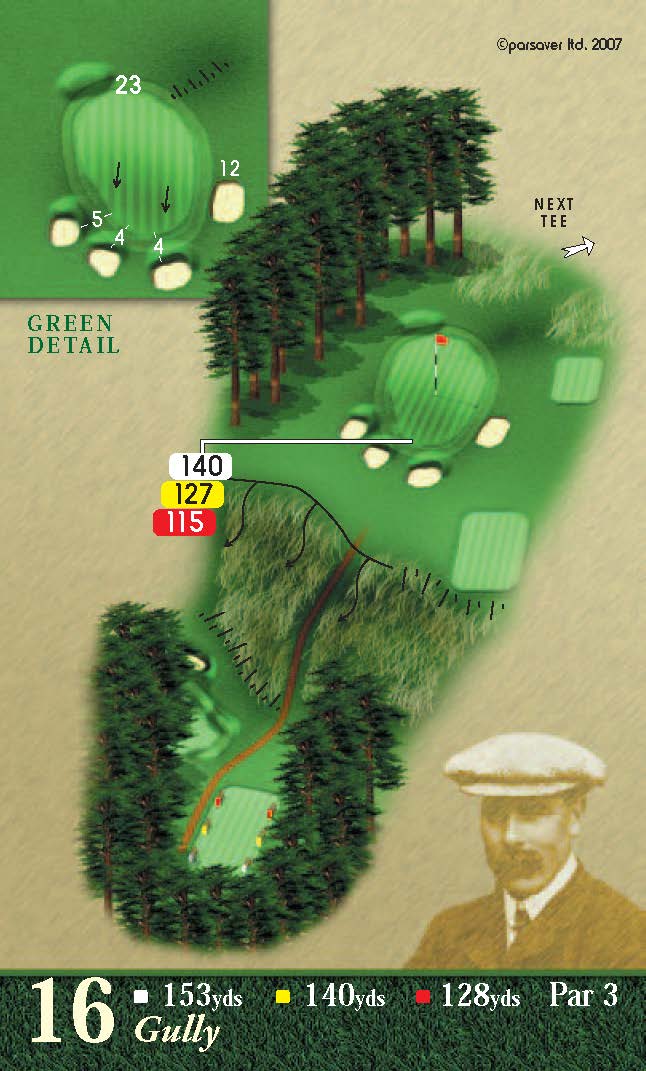 17th Pitreuchie – Tight tee shot with a second shot that requires finding the correct part of a three tiered green.
18th Cunninghill – Longer hitters may try to drive over the hill towards the green. Care should be taken to see if the pin is on the top or bottom level of the green.